Created with natural amethyst stones, ourbeautiful Healing Amethyst Lucky Crystal Tree cleanses the aura and transmutes negative energy, and stimulates the throat and crown chakras. It is comprised of a trunk and branches of twisted copper wire with Amethyst crystal bits and Titanium Quartz base.
Amethyst is known as the stone that heals. It is a semi-precious stone which has been known since ancient times to contain mystical properties of healing and spirituality. It is also a meditative and calming stone which works in the emotional, spiritual, and physical planes to provide calm, balance, patience, and peace.
Amethyst aids in dealing with legal problems and money issues, which can lead to prosperity and abundance.
Titanium Quartz is recommended for anyone who lacks the day to day energy to keep up with life. The stone itself possess enough energy to turn your mood around, but will especially increase your focus, allowing you to become more confident, and expand awareness in your environment.
This Healing Amethyst Lucky Crystal Tree makes for a beautiful display item in any room. The of stone spirituality and contentment magnifies the energies of love, forgiveness and healing.
If you have a partner, it's also reccomendable to get one for each other so for a great relationship luck. Or Consider Buying 4 get 15% off (Code 'LK15')for yourself and for your father, mother, brother, sister or best friend.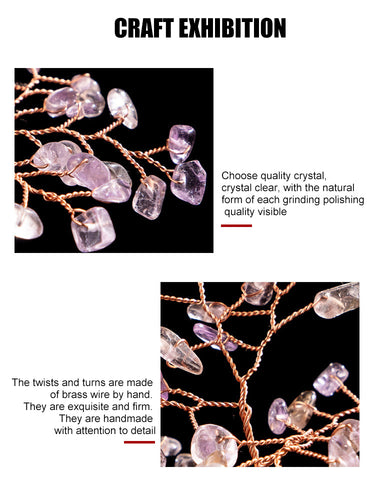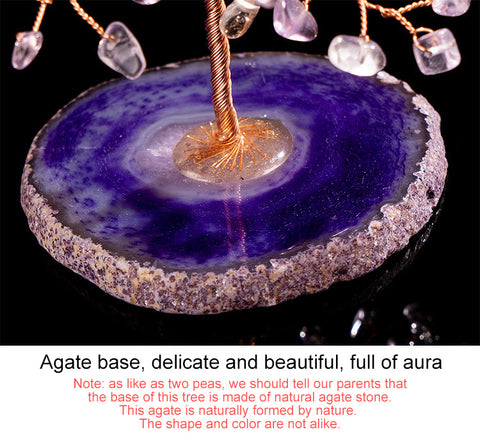 If you bought it and felt that it is not for you, don't worry. Just shoot us a message at contact service@luckitems.com, and we will make it right by offering you a replacement or refund. 100% Simple & Risk-Free process.
✈ Due to the

 

high demand for this product

, it may take approximately

 8

-20 days

 

or more depending to your location. We recommend you to purchase your product now to receive it as soon as possible!
United States, United Kingdom, Canada & Australia - 7-15 Days
International Country 20-30 Days
 Estimated delivery time 7-14 days