This amazing piece is an elegant Mermaid tail-cuff bracelet handmade from a sterling silver spoon. The spoon was made by a company called Wallace Sterling. The most ironic part is the original pattern of the spoon is called "Romance of the Sea" and is from 1950. How perfect!!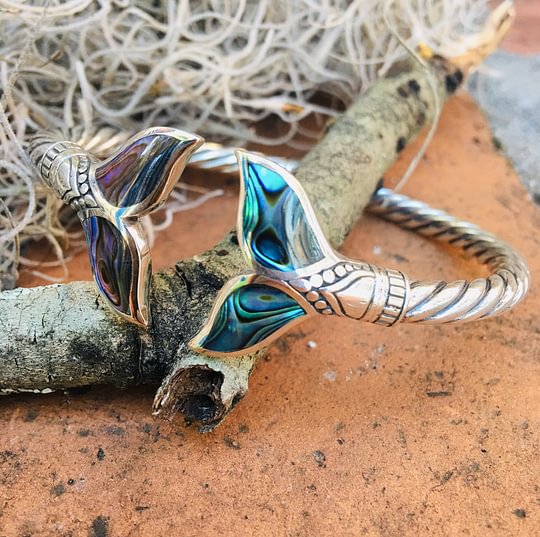 There are some sample photos mixed in to show each angle. Each bracelet is handmade, the patterns are all the same but the tail cuts may slightly vary from some of the photos.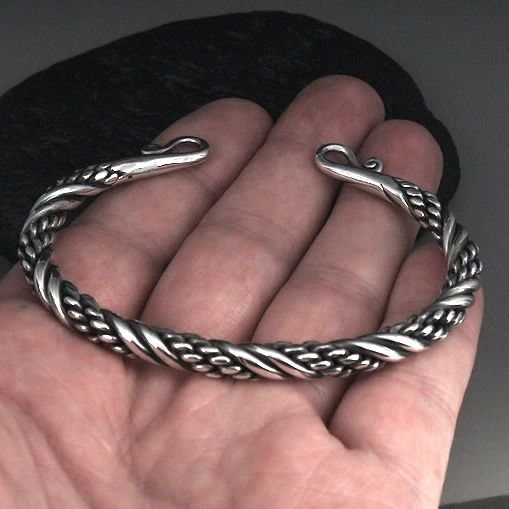 The bracelet is a size 7 but is adjustable. The tail itself is 1 3/8" at its widest point.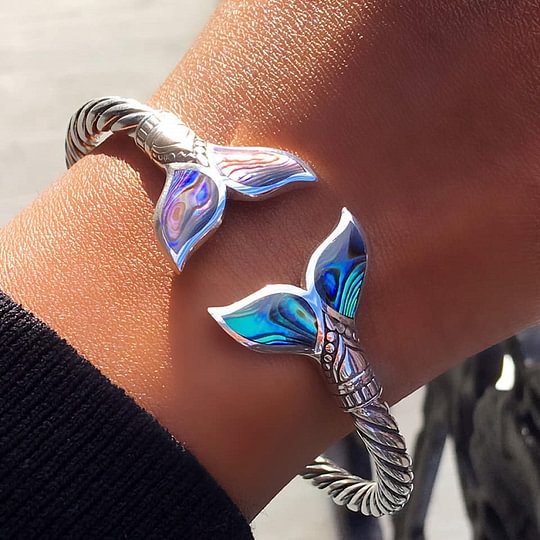 Handmade item

Materials: Silver

Adjustable