The eight planets guardian constellations and meanings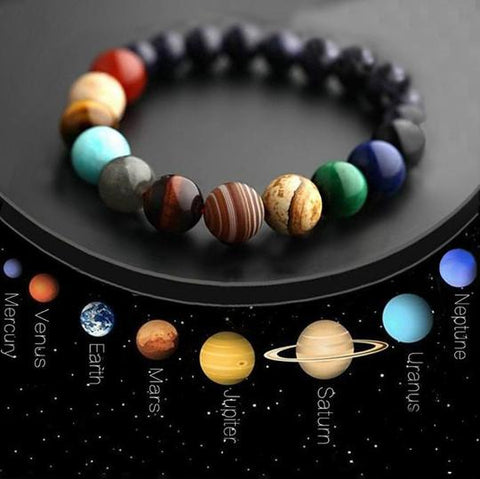 Venus ruling constellation: Taurus
Libra Venus is very bright. It is called the "jewel in the sky". Venus expresses "charm", that is, the power to attract people, or the power to bring reconciliation and harmony with others.

The ruler of Jupiter: Sagittarius
Jupiter has a stable and bright light, so it is regarded as a lucky star that symbolizes luck. Can make people get the strength to overcome difficulties when they encounter difficulties
The ruler of Mercury: Gemini, Virgo
The English name of Mercury, Mercury, comes from the Roman god Mercury, which is equivalent to Hermes in Greek mythology. It is a god who spreads faith to the gods and is in charge of business, roads, science, invention, eloquence, luck, etc.
The strength of Mars depends on its angle with other planets. People with good angles have the willpower to discern right from wrong, know what to advance and retreat, and be prosperous; they have positive, courageous, decisive, and enthusiasm that does not require worrying, etc., and they have constructive power.
Saturn is self-disciplined and humble, living thrifty, acting carefully, down-to-earth, with perseverance to overcome difficulties, diligence and prosperity, and good luck in real estate.
Neptune's ruler constellation: Pisces
Under the influence of "Neptune", people in this area will be extremely sensitive to the issues involved in "talent, ability, inspiration, and talent", because "Neptune" is originally a "star of talent."
The ruler of Uranus: Aquarius
Uranus is the god of the sky, Uranus, and Uranus is as distant and pure as the sky. Girls generally choose Uranus as the lucky star, and they will have a crystal clear, pure and pure heart.
The ruler of Pluto: Scorpio
When Pluto's positive role is played out, it also symbolizes the granting, transformation and leap of power, facing the shadows remaining in the heart, and eliminating the energy from the dark side of the soul.
 If you have a partner, it's also reccomendable to get one for each other so for a great relationship luck. Or Consider Buying 4 get 15% off (Code 'LK15')for yourself and for your father, mother, brother, sister or best friend.
Specifications:
Item Type: Bracelet
Bead Size: Small beads 8mm, large beads 10mm
Gender: Unisex
Material: Natural Volcanic Stone
Package Inclusion:
1 x 7 Chakra Volcanic Stone Planet Bracelet
If you bought it and felt that it is not for you, don't worry. Just shoot us a message at contact service@luckitems.com, and we will make it right by offering you a replacement or refund. 100% Simple & Risk-Free process.
✈ Due to the

 

high demand for this product

, it may take approximately

 8

-20 days

 

or more depending to your location. We recommend you to purchase your product now to receive it as soon as possible!
United States, United Kingdom, Canada & Australia - 7-15 Days
International Country 20-30 Days
 Estimated delivery time 7-14 days