POSITIVE ENERGY • GOOD VIBES• PROTECTION
The Jade Bracelet is known and valued for its beauty and healing and protective powers. This is a very powerful bracelet, especially in health, healing, wealth, love and relationships.Jades healing energies can also help in rebuilding the tissues and the skeletal system.
If you have a partner, it's also reccomendable to get one for each other so for a great relationship luck. Or Consider Buying 4 get 15% off (Code 'LK15')for yourself and for your father, mother, brother, sister or best friend.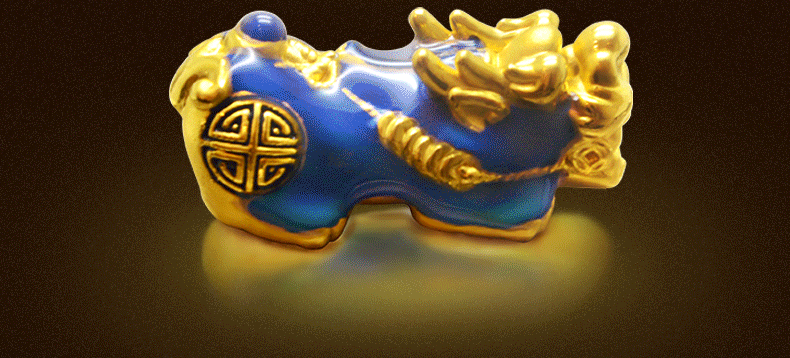 Jade, Healing and Health:
  It promote self-healing and work on the non-physical reasons of the illness.
  Its a stone that can both be healing and calming to the nervous system, as well as to the kidneys, gall bladder, and liver. It can benefit the renal system and help get rid of kidney stones as well.
  Jade will work to strengthen the chi or your life force and promote cell regeneration.
  It can reduce the pains associated with cramps and problems associated with the joints and the bones.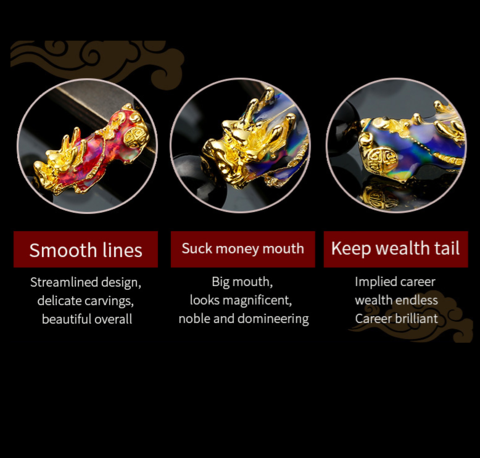 If you want to attract abundance in your life, you should always have a piece of Jade with you.
  This is a very important stone, especially if you will be doing business, transacting with a client, closing a sale, or conducting any business deal that you want to have favorable results.
  It will help you have a positive attitude towards money, and it will make you visualize yourself working, earning, and using money purposefully and creatively.
  The prosperous energies of Jade will help you find the best course of action on matters that involve your finances and personal wealth.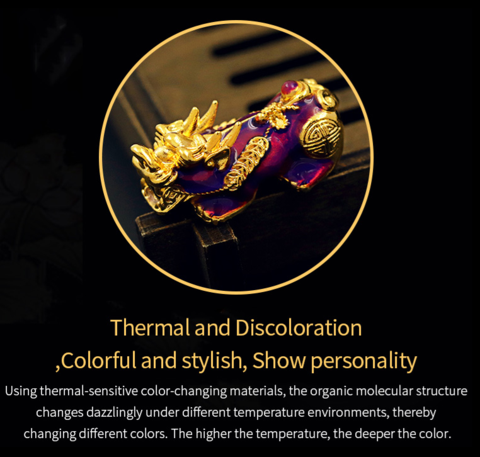 Jade, Love and Relationships:
  Jade will help you bring your deep-seated issues to light so that you can find resolutions. Whatever it is you are hiding in your heart, Jade will bring to the surface.
  This Jade crystal meaning is very much sought out in affairs of the heart.
  Jade has a wonderful feeling of clarity and harmony about it, and so it can cut through all these illusions and put you both on the right track.
  It is a stone that can attract love, and all the good feelings that go with loving and being loved.
A special bracelet made up of beautiful beads featuring a Pi Yao with color-changing design. With different temperature, Pixiu has a different color.
About Cat`s Eye
Cat's Eye acts to stimulate intuition and to enhance awareness. It is a grounding stone that provides a very effective protective energy. Cat's Eye dispels unwanted energy from the aura. It amplifies good luck and fortune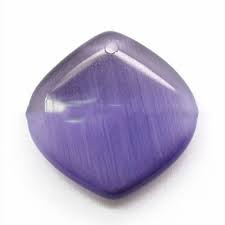 About Pixiu
Pixiu is a mythical god beast in Chinese mythology, embodied with a dragon head, horse body and qilin's feet, similar to a lion. Besides that, it has a beard under its chin and wings at both sides with flying abilities. It is believed that it has the capability to draw wealth from all directions and it doesn't have any anus, which signifies that it only allow money to roll in and prevent them from flowing out. So pixiu is well known for attracting wealth luck and good fortune to home and businesses. 
Pixiu Feng Shui Use and Placement Do`s and Don`ts.
1. It must not be placed in the bedroom, especially facing the bed. This mythical beast is believed to pounce forward aggressively to grab the wealth energy back to where it is positioned. If you have one facing the bed will affect the sleeping quality with nightmares and cause a disturbance.
2. Do not place your pixiu facing the toilet because it is a place of filth and foul smell.
3. Do not position it to the position that is higher than your head, because it symbolizes that it will bully his master.
4. Besides facing the area outside your main door, it is also good to position it to face the space outside your windows.
Should I wear it on my left hand or right hand?
The Pixiu bracelet is best worn with the left hand, instead of the right hand, because it is believed that if you wear it on the left, it symbolizes attracting good wealth luck and if you wear it on the right, it is giving away your wealth to other people.
 Product Details:

Item Type:

 

Bracelets
Material:

 

Premium Natural Purple Cat`s Eye Stone
Chain Type: Elastic Rope
Bead Size:

 

8mm
Pixiu Size:

 

28.7*10.8*10.8mm
Weight: 39Gram
Package Inclusion:
If you bought it and felt that it is not for you, don't worry. Just shoot us a message at contact service@luckitems.com, and we will make it right by offering you a replacement or refund. 100% Simple & Risk-Free process.
✈ Due to the

 

high demand for this product

, it may take approximately

 8

-20 days

 

or more depending to your location. We recommend you to purchase your product now to receive it as soon as possible!
United States, United Kingdom, Canada & Australia - 7-15 Days
International Country 20-30 Days
 Estimated delivery time 7-14 days