Jade Elephant has a positive symbolic meaning all over the world and are considered a symbol of good luck, power, success wisdom, experience, good fortune that bring many positive characteristics.

Used as talismans, jewelry or to increase a room's feng shui, jade elephants symbolize the ability to strengthen power, love, or luck. Green jade has also been used for centuries as a powerful healing agent that dates back to 10,000 B.C.

If you have a partner, it's also reccomendable to get one for each other so for a great relationship luck. Or Consider Buying 4 get 15% off (Code 'LK15')for yourself and for your father, mother, brother, sister or best friend.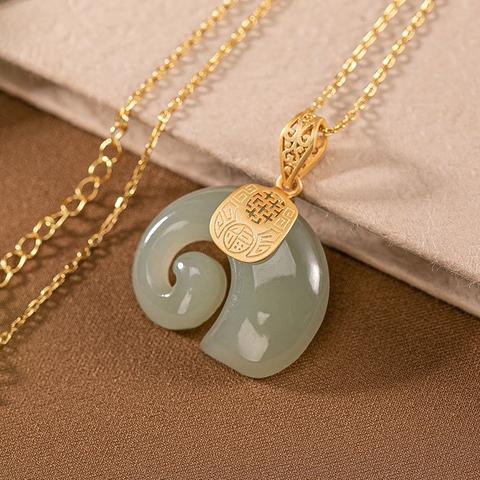 Jade Symbol
Jade elephants symbolize the ability to strengthen the union of a romantic couple, protect a home, inspire intelligence, dignity, longevity, vitality, power, strength, wisdom and prominence, and grant wishes. The jade elephant is the representation of the head of a household or business. According to Chinese tradition, an elephant with an upturned trunk symbolizes happiness and good fortune.
Power and Energy
Jade elephants represent the final animal in the four animals of power and energy, according to the website Mystic Feng Shui. A symbol of strength, sagacity and prudence, the jade elephant is joined in power by the leopard, which represents bravery and marital strength; the lion, which is a symbol of valor; and the tiger, which represents courage and bravery.
Fertility
One of the most popular uses of the elephant in feng shui is as a fertility cure. There are several explanations as to why an elephant with its trunk down is beneficial for this specific application. An elephant with its trunk down can store and accumulate energy. Also, an elephant with its trunk down is prepared to push through various obstacles, just like a couple seeking to push past an infertility obstacle.
Wisdom and Knowledge
The elephant is one of the sacred animals in Buddhism and is often depicted in Indian mythology. This symbol can be used in your child's study, your home office,?or living room to activate the energy of study and curiosity. Most of all, elephants emit energy of kindness and strength, and every home can benefit from this beautiful energy.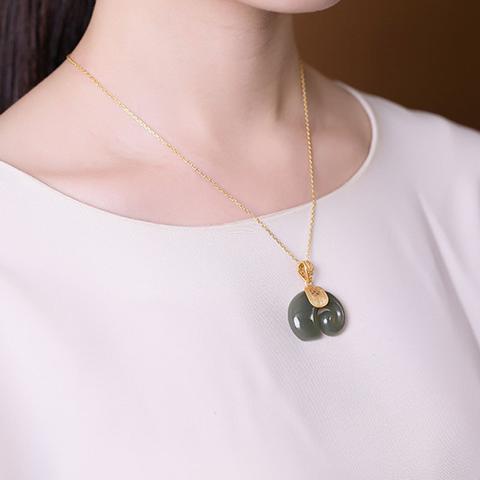 Specifications:
Top Fine Polishing
Material: Natural Jade
Weight: 10g
Pendant Size: 35x28mm
Chain Length: 40cm
Package Includes:
1 x Natural Jade Elephant Necklace
Bring luck to your whole family. Get one for yourself or your friends/family.
NOT SOLD IN STORES
VERY LIMITED STOCK! We sell out often. Consider buying two or more.
BEWARE of others who sell cheap imitations. Our quality is by far the best on the Internet.
Limited Quantity!
If you bought it and felt that it is not for you, don't worry. Just shoot us a message at contact service@luckitems.com, and we will make it right by offering you a replacement or refund. 100% Simple & Risk-Free process.
✈ Due to the

 

high demand for this product

, it may take approximately

 8

-20 days

 

or more depending to your location. We recommend you to purchase your product now to receive it as soon as possible!
United States, United Kingdom, Canada & Australia - 7-15 Days
International Country 20-30 Days
 Estimated delivery time 7-14 days