POSITIVITY BALANCE
Agate is a stone deeply desired by many Feng Shui followers. It provides many benefits, one of which is enhancing the capabilities of the mind. Agate will clear your consciousness of all frustrations and distractions, allowing you to think clearly and enhance attentiveness. With Agate, one attains the power to think quickly on their feet and solve problems swiftly. Furthermore, with a clear mind, you will be able to rid your life of any tensions and resentment, making more room for love and happiness.
If you have a partner, it's also reccomendable to get one for each other so for a great relationship luck. Or Consider Buying 4 get 15% off (Code 'LK15')for yourself and for your father, mother, brother, sister or best friend.
ABOUT AGATE: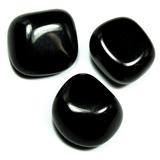 Agate is an excellent stone for rebalancing and harmonising body, mind and spirit. It cleanses and stabilises the aura, eliminating and transforming negativity.Agate enhances mental function, improving concentration, perception and analytical abilities. It soothes and calms, healing inner anger or tension and creates a sense of security and safety.
Agate heals the eyes, stomach and uterus; cleanses the lymphatic system and the pancreas; strengthens blood vessels and heals skin disorders.
This stone can help you:
Very beneficial to ones self-esteem and self-image

Allows you to stay grounded during stressful or emotional times

Eliminate any fears you may have, and replace them with the strength to be courageous in the face of any event.
ABOUT PIXIU:
Pi Xiu is also known as Pi Yao. He feeds on gold and silver jewelry, and is particularly sensitive to the smell of gold. He can smell the remaining smell of gold. Finding traces of money, wherever there are gold, silver and jewellery, you can't escape its magic. Therefore, Pixiu symbolizes fortune and wealth, which can bring wealth to the family or workplace.

Perhaps even more important is the notion that this creature will not permit wealth to leave the home or workplace.

Pi Xiu is especially popular among business people, investors and gamblers in Asia. It is regarded as a dominant attractor of money.
The Pixiu provides a minimum of six blessings as follows: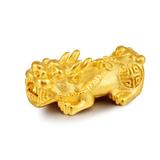 Conducts good luck and fortune

Generate good Feng Shui or earth luck

Enhances wealth and riches

Protects individuals and building

Protects against evil forces, obstacles, and hardship

Brings unexpected windfall luck
One of the popular ways to retain a Pixiu is to wear it on a bracelet.
Should I wear it on my left hand or right hand?
The Pixiu bracelet is best worn with the left hand, instead of the right hand, because it is believed that if you wear it on the left, it symbolizes attracting good wealth luck and if you wear it on the right, it is giving away your wealth to other people.
Where should I place it when I am not wearing it?
When you are sleeping, bathing or any other situation that you are not wearing it, you should place it in the living room, with the head facing towards the main door. Do not place it in your bedroom
Main Function:Attract Wealth, Abundance, Ward Off Evil Spirit, Bring Good Luck
DETAILS:
Stone: Red garnet

Size: Adjustable
Package Inclusion:
1 x Fortune Stability Double Pixiu in Black & Red Agate Charm Bracelet
If you bought it and felt that it is not for you, don't worry. Just shoot us a message at contact service@luckitems.com, and we will make it right by offering you a replacement or refund. 100% Simple & Risk-Free process.
✈ Due to the

 

high demand for this product

, it may take approximately

 8

-20 days

 

or more depending to your location. We recommend you to purchase your product now to receive it as soon as possible!
United States, United Kingdom, Canada & Australia - 7-15 Days
International Country 20-30 Days
 Estimated delivery time 7-14 days