WEALTH • POSITIVITY and BALANCE
About Black Obsidian Stone:
Black obsidian is a glass-like rock that forms from volcanic lava cooling quickly. In metaphysical circles, it has the aura of absolute mystery. Its energy draws you in softly, but very deeply.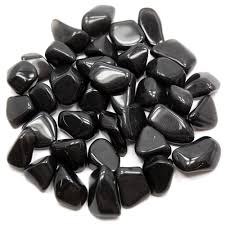 Obsidian is truth-enhancing.  A strongly protective stone, it forms a shield against negativity.  It blocks psychic attacks and absorbs negative energies from the environment.  Obsidian draws out mental stress and tension.
If you have a partner, it's also reccomendable to get one for each other so for a great relationship luck. Or Consider Buying 4 get 15% off (Code 'LK15')for yourself and for your father, mother, brother, sister or best friend.
 Healing:
Ice obsidian expresses clear energy of truth without taking any sides, it can be useful for those who tend to react emotionally to people and events.
Truth-Telling:
Also called the stone of truth, black obsidian is supposed to reveal mysteries—both about the inner world of the person working with the obsidian, as well as the inner workings of the cosmos at large. 
About Pixiu
Pixiu is a mythical god beast in Chinese mythology, embodied with a dragon head, horse body and qilin's feet, similar to a lion. Besides that, it has a beard under its chin and wings at both sides with flying abilities. It is believed that it has the capability to draw wealth from all directions and it doesn't have any anus, which signifies that it only allow money to roll in and prevent them from flowing out. So pixiu is well known for attracting wealth luck and good fortune to home and businesses. 
Pixiu Feng Shui Use and Placement Do`s and Don`ts.
1. It must not be placed in the bedroom, especially facing the bed. This mythical beast is believed to pounce forward aggressively to grab the wealth energy back to where it is positioned. If you have one facing the bed will affect the sleeping quality with nightmares and cause a disturbance.
2. Do not place your pixiu facing the toilet because it is a place of filth and foul smell.
3. Do not position it to the position that is higher than your head, because it symbolizes that it will bully his master.
4. Besides facing the area outside your main door, it is also good to position it to face the space outside your windows.
Specifications:
Weight: 128 grams 

Material: Natural Black Obsidian

Bead Size:8mm
Package Inclusion: 
1 x Black Obsidian Silver Pixiu Healing Bracelet
If you bought it and felt that it is not for you, don't worry. Just shoot us a message at contact service@luckitems.com, and we will make it right by offering you a replacement or refund. 100% Simple & Risk-Free process.
✈ Due to the

 

high demand for this product

, it may take approximately

 8

-20 days

 

or more depending to your location. We recommend you to purchase your product now to receive it as soon as possible!
United States, United Kingdom, Canada & Australia - 7-15 Days
International Country 20-30 Days
 Estimated delivery time 7-14 days