Grab your Orgonite Pendant Chakra Energy Meditation Necklace while the store LAUNCH DISCOUNT is on. This is absolutely a great gift!
THE PERFECT GIFT FOR VALENTINES DAY, CHRISTMAS, BIRTHDAY, WEDDING AND ANNIVERSARY!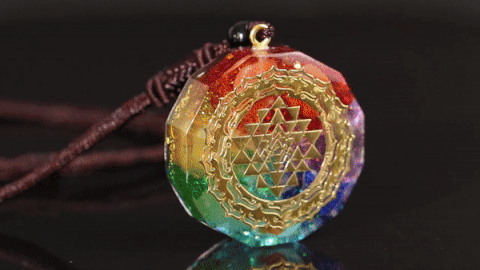 WHAT IS ORGONE ENERGY
Orgonite was inspired by the research of Dr. Wilhelm Reich, an Austrian psychiatrist who studied bio-energy in the 20th century. He found that energy (which he termed orgone energy) behaved differently depending on whether it was interacting with organic, carbon based materials, or inorganic metals. Orgonite works by drawing in energy through its matrix which is made with resin and metals, the organic and inorganic materials. Inside every orgonite is a crystal quartz. The crystal returns the energy to a natural, balanced and healthy state.
If you have a partner, it's also reccomendable to get one for each other so for a great relationship luck. Or Consider Buying 4 get 15% off (Code 'LK15')for yourself and for your father, mother, brother, sister or best friend.

HEALING PROPERTIES AND BENEFITS OF THIS DESIGN
Physical Benefits: Provides a host of physical benefits, including boosting the nervous system, thyroid, and pineal gland. Assists with DNA repair and sleep. Helps protect from electromagnetic radiation.
Emotional Healing: Helps improve overall emotional state. Reduces anxiety while increasing self-confidence and peace of mind.
Spiritual Healing: Enhances spiritual growth by eliminating distractions and allowing the wearer to see more clearly their divine path. Promotes the growth of one's spirit and chakra alignment.
Environmental Healing: Creates a field of energy that affects the wearer's environment. Assists in syncing the environment back to its natural vibration. Helps promote plant growth and keeps food fresher longer.
Top-Quality, Handcrafted: Each necklace is carefully handcrafted with each stone carefully placed. The necklace will never yellow or fade.
Gorgeous Design:

 Seven colors crowned with a copper Sri Yantra design give this necklace a unique and amazing look.
Versatile, Adjustable: The necklace can be worn anywhere, including both formal and informal occasions. The chain length is adjustable to suit your preferred length.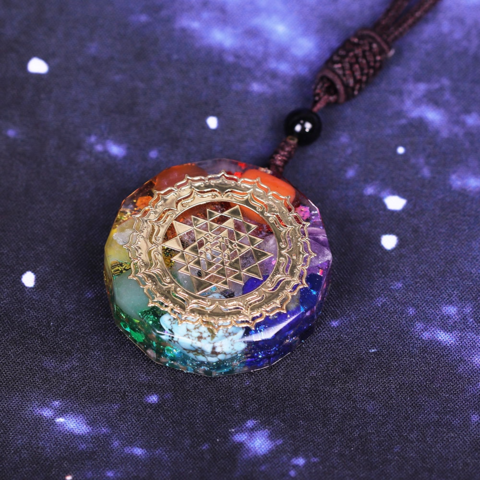 PRODUCT DETAILS:
Item Type: Necklace
Material: Orgonite
Chain length: 64cm
Type: Adjustable
Weight: 20g
Gender: Unisex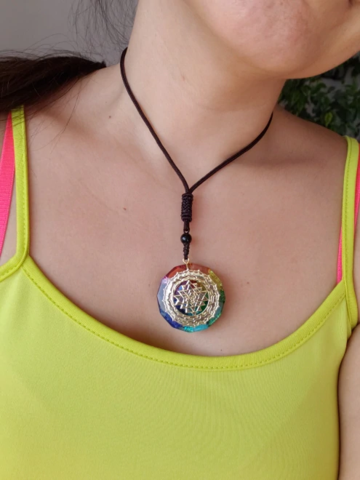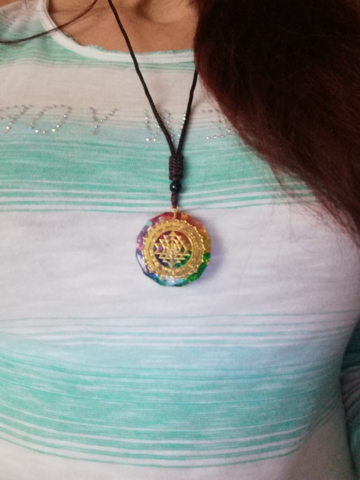 Metal Type: Copper
Stone Types: Red Jasper, Southern Red Agate, Citrine, Green Aventurine, Turquoise, Lapis Lazuli, Amethyst, White Crystal + Clean, Eco-Friendly Resin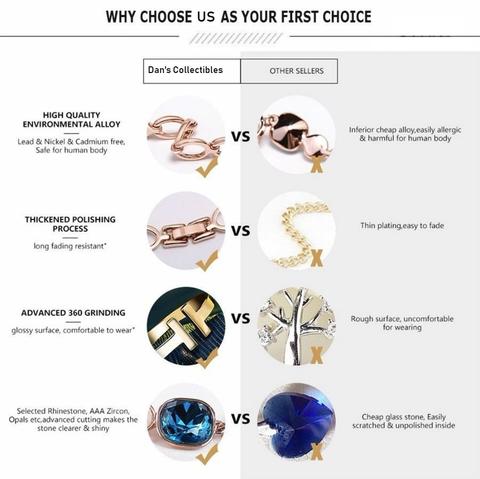 If you bought it and felt that it is not for you, don't worry. Just shoot us a message at contact service@luckitems.com, and we will make it right by offering you a replacement or refund. 100% Simple & Risk-Free process.
✈ Due to the

 

high demand for this product

, it may take approximately

 8

-20 days

 

or more depending to your location. We recommend you to purchase your product now to receive it as soon as possible!
United States, United Kingdom, Canada & Australia - 7-15 Days
International Country 20-30 Days
 Estimated delivery time 7-14 days